Handsome stone-hewn hot-spots in the hills of Hebden Bridge, Heptonstall, Haworth and Holmfirth. Last of the summer wine? First of the year's tours!
* Hebden Bridge is one of the most picturesque small towns in the country, beautifully located in a valley by the River Calder and the Rochdale Canal.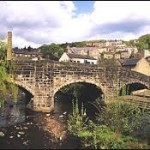 * Heptonstall is a Victorian village, high on the hill above Hebden Bridge, that seems to have been frozen in time. The ruined church stands as a ruin, awe-inspiring and awesome. In the graveyards is the burial place of the troubled poet, Sylvia Plath.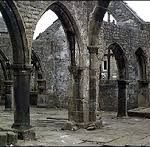 * Haworth is the world-famous home of the Brontes and the setting for Emily Bronte's epic tale of lost love, Wuthering Heights. At the centre of the village is a quaint hillside cobbled street full of old-fashioned bookshops and cafes. Haworth is a must for any visitor to the North.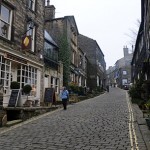 * Holmfirth, quintessential Yorkshire, is best known as the setting for the long-running feelgood soap, Last of the Summer Wine. Here can be found all the programme's hotspots, such as Sid's Cafe and Nora Batty's house.